Why Choose Pohanka Chevrolet Service?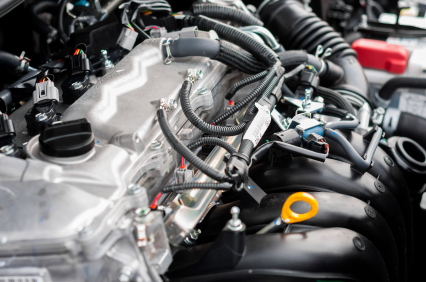 When it comes to your precious set of wheels, we understand that you can't just entrust it to a service department that you have a lack of faith in. You want to take it to a dealership that treats your vehicle the way you would and gives it the time and attention that it needs. We at Pohanka Chevrolet believe we can fill this role for you, so come put our word to the test today!
Expert Technicians and State-of-the-Art Facility
If you're wondering what sets us apart from all the rest, we'd have trouble coming up with just one reason. For starters, we keep our facility stocked with the latest-and-greatest tools and keep everyone up-to-date on the newest techniques. This commitment to staying on the leading edge of vehicle care means your ride will be in capable hands. On top of that, our technicians are experts in their field, so they'll be able to fix any issues your vehicle is currently experiencing. From routine maintenance like oil changes, battery tests, and tire rotations, to more involved procedures like engine replacements, you can count on us!
Online Tools
To make your life a little simpler, we provide online tools designed to assist you. All you have to do is navigate to the Service tab above to get started. From the drop-down menu, you'll see an array of resources for you to make use of. To start, you can click on the Schedule Service button to reserve a timeslot for your visit. Alternatively, you can call us at 703-592-4741 and talk directly to us. Another utility that we can't forget to mention is the Ask a Tech form. It lets you reach out directly to our team with any questions or inquiries. Finally, you can see the latest information regarding your Chevrolet by clicking on the Safety Recalls tool.
Low Prices
Another fantastic reason to choose us over our competition is because we do our best to take the strain off your wallet. From our website, you can check out all our current discounts. Be sure to take a look at that page before you drive over. If you see another coupon that you can make use of, consider bundling multiple maintenance procedures at the same time. If you're the type of person who likes to handle these tasks on their own, you'll also find discounts in our Parts Department.
Why choose Pohanka Chevrolet service? We believe we stand out thanks to our knowledgeable staff, online tools, and great prices. Before you make the trek over, take a look at our rave customer reviews to see what others have said about our service!
Service Hours
703-592-4741
| | |
| --- | --- |
| Monday | 7:00 am - 11:00 pm |
| Tuesday | 7:00 am - 11:00 pm |
| Wednesday | 7:00 am - 11:00 pm |
| Thursday | 7:00 am - 11:00 pm |
| Friday | 7:00 am - 11:00 pm |
| Saturday | 7:00 am - 7:00 pm |
| Sunday | 8:00 am - 5:00 pm |
Testimonials
GOOGLE
7-4-2020
GOOGLE
7-2-2020
GOOGLE
7-2-2020
GOOGLE
7-2-2020
GOOGLE
7-2-2020
GOOGLE
7-1-2020
GOOGLE
7-1-2020
GOOGLE
7-1-2020
GOOGLE
6-30-2020
GOOGLE
6-30-2020
GOOGLE
6-29-2020
GOOGLE
6-29-2020
GOOGLE
6-29-2020
GOOGLE
6-29-2020
GOOGLE
6-27-2020
GOOGLE
6-26-2020
GOOGLE
6-26-2020
GOOGLE
6-25-2020
GOOGLE
6-25-2020
GOOGLE
6-24-2020
GOOGLE
6-24-2020
GOOGLE
6-24-2020
GOOGLE
6-24-2020
GOOGLE
6-24-2020
GOOGLE
6-23-2020
GOOGLE
6-23-2020
GOOGLE
6-22-2020
GOOGLE
6-22-2020
GOOGLE
6-22-2020
GOOGLE
6-22-2020
GOOGLE
6-22-2020
GOOGLE
6-22-2020
GOOGLE
6-21-2020
GOOGLE
6-20-2020
GOOGLE
6-20-2020
GOOGLE
6-19-2020
GOOGLE
6-19-2020
GOOGLE
6-19-2020
GOOGLE
6-19-2020
GOOGLE
6-19-2020
GOOGLE
6-19-2020
GOOGLE
6-18-2020
GOOGLE
6-18-2020
GOOGLE
6-18-2020
GOOGLE
6-18-2020
Read More