The History of Electric Vehicles

Given the current popularity of electric vehicles, you might think that this is only a recent phenomenon in response to rising fuel costs and the growing concern of climate change. However, you may be surprised to learn that EVs have been around just as long as gas-powered models, with a fascinating history dating all the way back to the first electric cars well over a century ago. To bring you up to speed, Pohanka Chevrolet will review the history of electric power in automobiles and what this means for drivers today!
Background
When cars first appeared in the late 19th century, gasoline didn't dominate as the premier fuel source like it does today. In fact, in the early days, electric vehicles actually outsold gas-powered models by a factor of ten-to-one. Back then, internal combustion engines were less efficient and generally more dangerous to operate due to the need to crank start the engine. In comparison, EVs featured rechargeable batteries that could store power, in addition to being quieter and offering a smoother ride. They gained most traction in urban areas, where their limited range wasn't as much of a deterrent.
Brief Timeline
In 1896, the first car dealership opened in the United States—an EV dealer, no less! These vehicles continued to outshine their gas-powered rivals going into the 20th century, achieving several landmarks like power steering in 1897 and making up a third of all automobiles sold in 1900. However, once gas vehicles became equipped with a starter and eliminated the need for a crank, electric cars quickly became less popular. Furthermore, the assembly line had greatly reduced the cost of gas vehicles, while EVs were still primarily hand-made. Throughout the following decades, they faced wavering and inconsistent support, making several comebacks in the 1960s, 1970s, and 2000s.
EVs Today
In today's age of environmental awareness, vehicles that use no or less traditional fuel are becoming popular once again. One major contributing factor is the ability of modern EVs to achieve far more favorable driving ranges and the increasing availability of public charging stations. After being relegated to a niche market for nearly a century, electric models are becoming increasingly mainstream, with a variety of manufacturers offering at least one EV in their current lineup. Furthermore, improvements in technology are helping to create vehicles that are closer in capability and style to their gas-powered competitors. Test drive one today at our dealership!
The history of electric vehicles is a fascinating story and can help us understand how these options fit into the modern automobile market. As the price of fuel continues to rise with no end in sight, don't be surprised if EVs become even more commonplace. To learn more, swing by Pohanka Chevrolet at 13915 Lee Jackson Memorial Hwy in Chantilly, VA.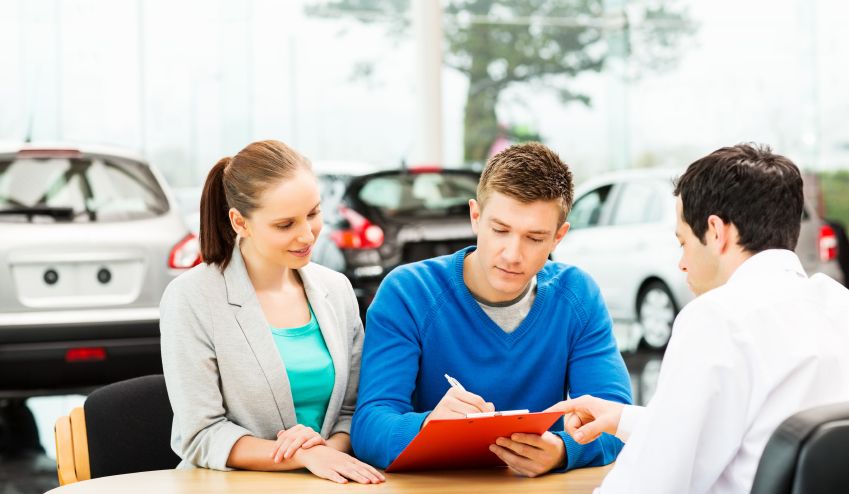 Sales Hours
703-592-4735
| | |
| --- | --- |
| Monday | 9:00 am - 9:00 pm |
| Tuesday | 9:00 am - 9:00 pm |
| Wednesday | 9:00 am - 9:00 pm |
| Thursday | 9:00 am - 9:00 pm |
| Friday | 9:00 am - 9:00 pm |
| Saturday | 9:00 am - 7:00 pm |
| Sunday | 12:00 pm - 5:00 pm |
Testimonials
GOOGLE
1-18-2020
GOOGLE
1-17-2020
GOOGLE
1-13-2020
GOOGLE
1-12-2020
GOOGLE
1-10-2020
GOOGLE
1-8-2020
GOOGLE
1-8-2020
GOOGLE
1-7-2020
Great Experience
CARS
1-6-2020
GOOGLE
1-3-2020
"Ryan in service is very attentive & follows through with..."
DEALERRATER
1-2-2020
GOOGLE
12-30-2019
GOOGLE
12-30-2019
GOOGLE
12-29-2019
GOOGLE
12-23-2019
GOOGLE
12-21-2019
GOOGLE
12-21-2019
GOOGLE
12-19-2019
GOOGLE
12-12-2019
GOOGLE
12-10-2019
GOOGLE
12-3-2019
GOOGLE
11-30-2019
GOOGLE
11-25-2019
GOOGLE
11-25-2019
GOOGLE
11-23-2019
GOOGLE
11-23-2019
Wonderful experience!!!!
CARS
11-21-2019
GOOGLE
11-21-2019
GOOGLE
11-18-2019
GOOGLE
11-15-2019
GOOGLE
11-14-2019
GOOGLE
11-14-2019
GOOGLE
11-9-2019
GOOGLE
11-6-2019
GOOGLE
11-6-2019
GOOGLE
11-3-2019
GOOGLE
10-31-2019
Brittney & Jonathan Smoot
GOOGLE
10-28-2019
Read More
*Make sure to check with a tax or financial advisor to confirm your eligibility for these benefits and learn more about available rebates in your state.
*The information on this page should not be viewed as an official or legally binding document. Other requirements or exceptions may apply. For more detailed information, please consult an IRS tax representative and/or official IRS publications.