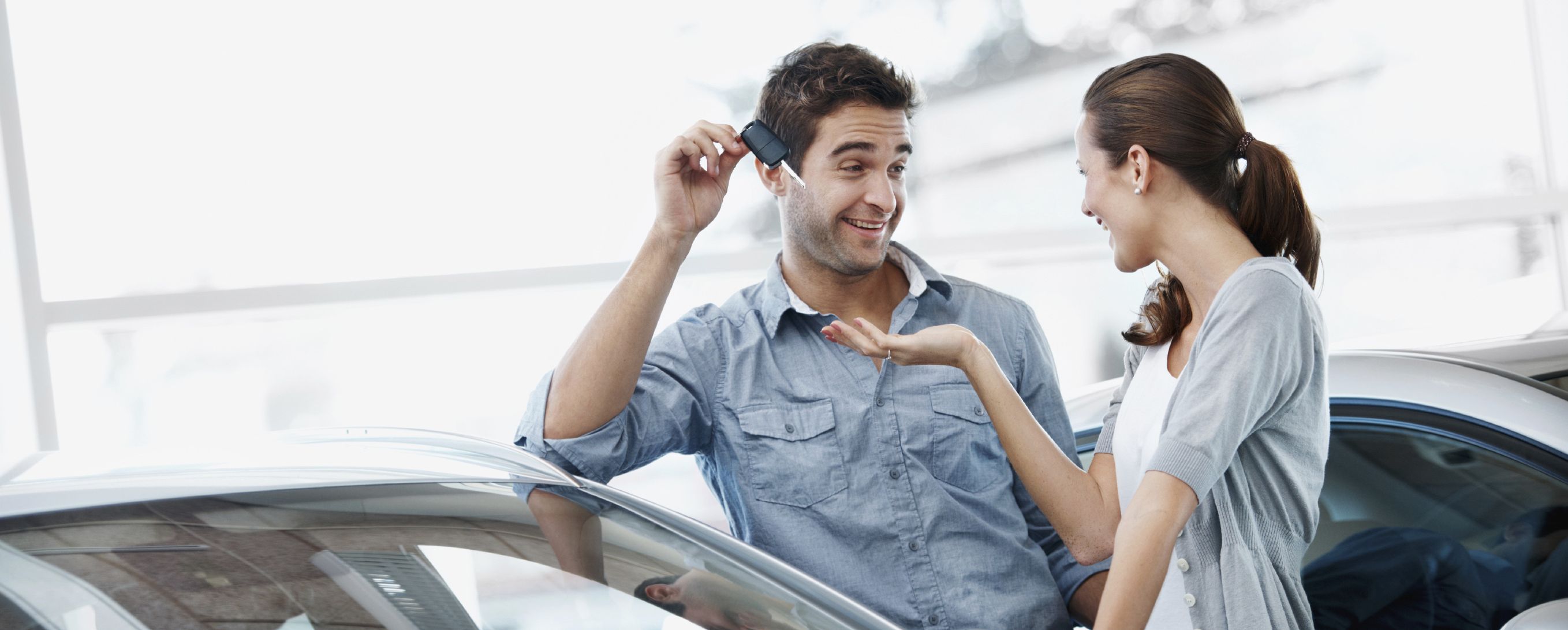 Whether you're on the hunt for a ride that can get you to and from work or something adventurous that you can take off the beaten path, we've got you covered here at Pohanka Chevrolet. You're sure to find just what you're looking for with our huge inventory of new and pre-owned vehicles. Best of all, you can get behind the wheel for a price that won't break the bank when you choose to lease with us.
What are the Benefits of Leasing?
If you're new to leasing, let us fill you in on what it's all about. This method of acquiring a vehicle differs from financing because instead of paying to own your chosen ride, you are just borrowing it from us for a predetermined number of miles and years. The benefit of this is that you won't have to cover the full retail price and you'll have greater flexibility in the long run. This flexibility stems from the fact that contracts typically only last between two to four years, which means you can upgrade to newer rides more frequently than if you were to finance. If this sounds like something you might be interested in, give our Finance Department a call at 833-419-8472.
Our Inventory
Now that you know just how affordable our cars are, it's time to talk about the incredible selection of vehicles on our lot. If you're looking for an efficient ride that will have you saving money each month on gas, check out our electric and flex fuel vehicles. Want something that can back you up when you're climbing sharp inclines? Our reliable crossovers have plenty of oomph under the hood and are the perfect companions when adventure calls. We can't forget to mention our excellent array of pickup trucks. The Chevrolet Colorado packs quite the punch and offers plenty of power when you want to tow your boat across town!
Online Tools
At Pohanka Chevrolet, we do our best to make your car-buying experience as easy as possible. That's why we've put our entire inventory online for your perusal. To get started, navigate to the top of our webpage and click on the New Chevrolets tab. From there, select an option that appeals to you to see a catered list of vehicles. You can even narrow the search results using the filters on the left-hand side of the screen. Once you've selected all the options you're interested in, you should see the vehicles that match your desires. It's that easy!
If you're looking for car lease options in Chantilly, VA, Pohanka Chevrolet is the place for you. You can find us conveniently located at 13915 Lee Jackson Memorial Highway in Chantilly, VA. We can't wait to meet you!
Testimonials
GOOGLE
7-11-2020
GOOGLE
7-11-2020
GOOGLE
7-10-2020
GOOGLE
7-9-2020
GOOGLE
7-9-2020
GOOGLE
7-9-2020
GOOGLE
7-9-2020
GOOGLE
7-8-2020
GOOGLE
7-8-2020
GOOGLE
7-8-2020
GOOGLE
7-5-2020
GOOGLE
7-4-2020
GOOGLE
7-4-2020
GOOGLE
7-4-2020
GOOGLE
7-2-2020
GOOGLE
7-2-2020
GOOGLE
7-2-2020
GOOGLE
7-2-2020
GOOGLE
7-1-2020
GOOGLE
7-1-2020
GOOGLE
7-1-2020
GOOGLE
6-30-2020
GOOGLE
6-30-2020
GOOGLE
6-29-2020
GOOGLE
6-29-2020
GOOGLE
6-29-2020
GOOGLE
6-29-2020
GOOGLE
6-27-2020
GOOGLE
6-26-2020
GOOGLE
6-26-2020
GOOGLE
6-25-2020
GOOGLE
6-25-2020
GOOGLE
6-24-2020
GOOGLE
6-24-2020
GOOGLE
6-24-2020
GOOGLE
6-24-2020
GOOGLE
6-24-2020
GOOGLE
6-23-2020
GOOGLE
6-23-2020
GOOGLE
6-22-2020
GOOGLE
6-22-2020
GOOGLE
6-22-2020
GOOGLE
6-22-2020
GOOGLE
6-22-2020
GOOGLE
6-22-2020
GOOGLE
6-21-2020
Read More
Sales Hours
703-592-4735
| | |
| --- | --- |
| Monday | 9:00 am - 9:00 pm |
| Tuesday | 9:00 am - 9:00 pm |
| Wednesday | 9:00 am - 9:00 pm |
| Thursday | 9:00 am - 9:00 pm |
| Friday | 9:00 am - 9:00 pm |
| Saturday | 9:00 am - 7:00 pm |
| Sunday | 12:00 pm - 5:00 pm |