Car Battery Check Service near Fairfax, VA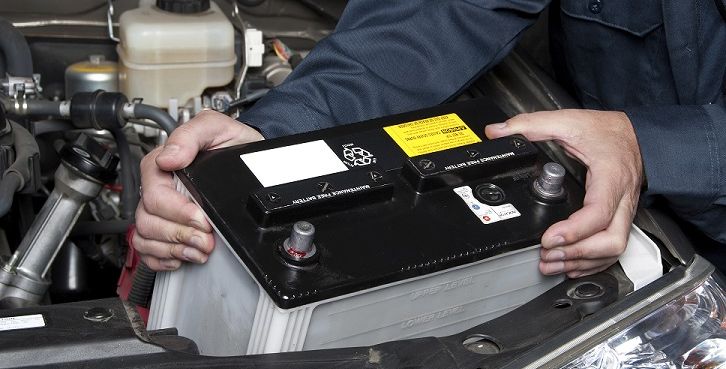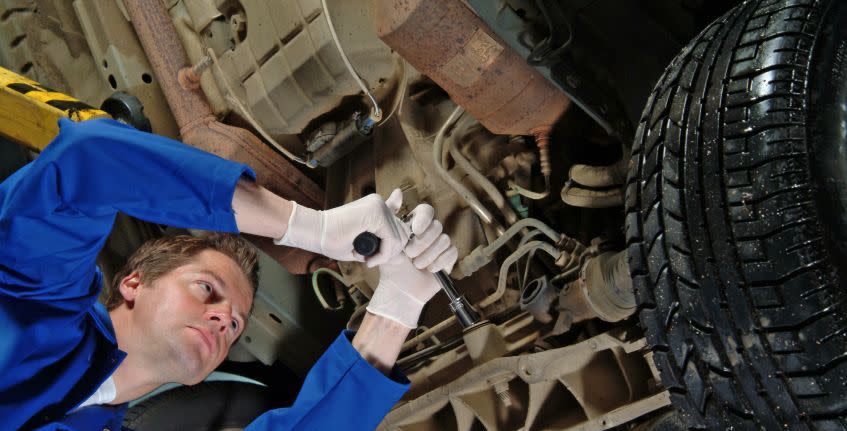 One of the worst ways for your day to start is when you turn the key to your car's ignition and the engine doesn't turn over. If you're lucky, it will occur on a weekend when you have the time to get things handled, but all too often it happens on a workday. Don't be late to the office! Instead, be sure to keep up with regular visits to the Service Department at Pohanka Chevrolet to get your battery tested.
When Should I Get My Battery Checked?
The general rule of thumb when it comes to the lifespan of your battery is that it will last for between four and five years. However, this is just an average and it can be hard to predict how long your battery will actually make it. This is especially true when you live in a climate with extreme hot and cold temperatures. Your driving habits can also impact the longevity of your battery. That's why it's recommended that you get your battery checked twice each year just to make sure you've got plenty of juice left.
Signs to Watch out For
If you're wondering whether there are signs to look out for that indicate your battery is running low, the answer is sometimes! Although we'd like to say you'll be able to tell when your battery is about to die, that's not always the case. However, if you do get lucky, there are a couple indicators to keep an eye out for. One example would be if your car frequently needs a jump. If it happens just once, you're probably fine since it could just mean you forgot to turn a light off in the cabin. But if it happens on a somewhat regular basis, you'll want to take your ride in to get checked out by one of our expert technicians.
Our Service Department
Think it's about time to get your battery checked out? Then head on over to our Service Department. You're free to show up unannounced during our accommodating business hours, but if you want to make sure you don't have to wait in line, be sure to schedule your appointment with us ahead of time. You can do so from our easy-to-navigate website or by giving us a call at 833-419-8471. We can also handle any other routine maintenance you need to get done, including oil changes, tire rotations, wiper replacements, and much more!
When it's time to get a car battery check service near Fairfax, VA, make your way to Pohanka Chevrolet. You can find us at 13915 Lee Jackson Memorial Hwy in Chantilly, VA. We can't wait to get to work!
Testimonials
GOOGLE
8-4-2020
GOOGLE
8-4-2020
GOOGLE
8-3-2020
GOOGLE
8-2-2020
GOOGLE
8-1-2020
GOOGLE
7-31-2020
GOOGLE
7-31-2020
GOOGLE
7-31-2020
GOOGLE
7-31-2020
GOOGLE
7-29-2020
GOOGLE
7-29-2020
GOOGLE
7-29-2020
GOOGLE
7-27-2020
GOOGLE
7-27-2020
GOOGLE
7-26-2020
GOOGLE
7-26-2020
GOOGLE
7-25-2020
GOOGLE
7-25-2020
GOOGLE
7-24-2020
GOOGLE
7-23-2020
GOOGLE
7-22-2020
GOOGLE
7-22-2020
GOOGLE
7-22-2020
GOOGLE
7-21-2020
GOOGLE
7-20-2020
GOOGLE
7-18-2020
GOOGLE
7-18-2020
GOOGLE
7-17-2020
GOOGLE
7-15-2020
GOOGLE
7-15-2020
GOOGLE
7-13-2020
GOOGLE
7-13-2020
GOOGLE
7-13-2020
GOOGLE
7-13-2020
GOOGLE
7-13-2020
GOOGLE
7-12-2020
GOOGLE
7-12-2020
GOOGLE
7-11-2020
GOOGLE
7-11-2020
GOOGLE
7-11-2020
GOOGLE
7-11-2020
GOOGLE
7-11-2020
GOOGLE
7-10-2020
GOOGLE
7-9-2020
GOOGLE
7-9-2020
GOOGLE
7-9-2020
Read More
Service Hours
703-592-4741
| | |
| --- | --- |
| Monday | 7:00 am - 11:00 pm |
| Tuesday | 7:00 am - 11:00 pm |
| Wednesday | 7:00 am - 11:00 pm |
| Thursday | 7:00 am - 11:00 pm |
| Friday | 7:00 am - 11:00 pm |
| Saturday | 7:00 am - 7:00 pm |
| Sunday | 8:00 am - 5:00 pm |