Cabin Air Filter Replacement Service near Washington, DC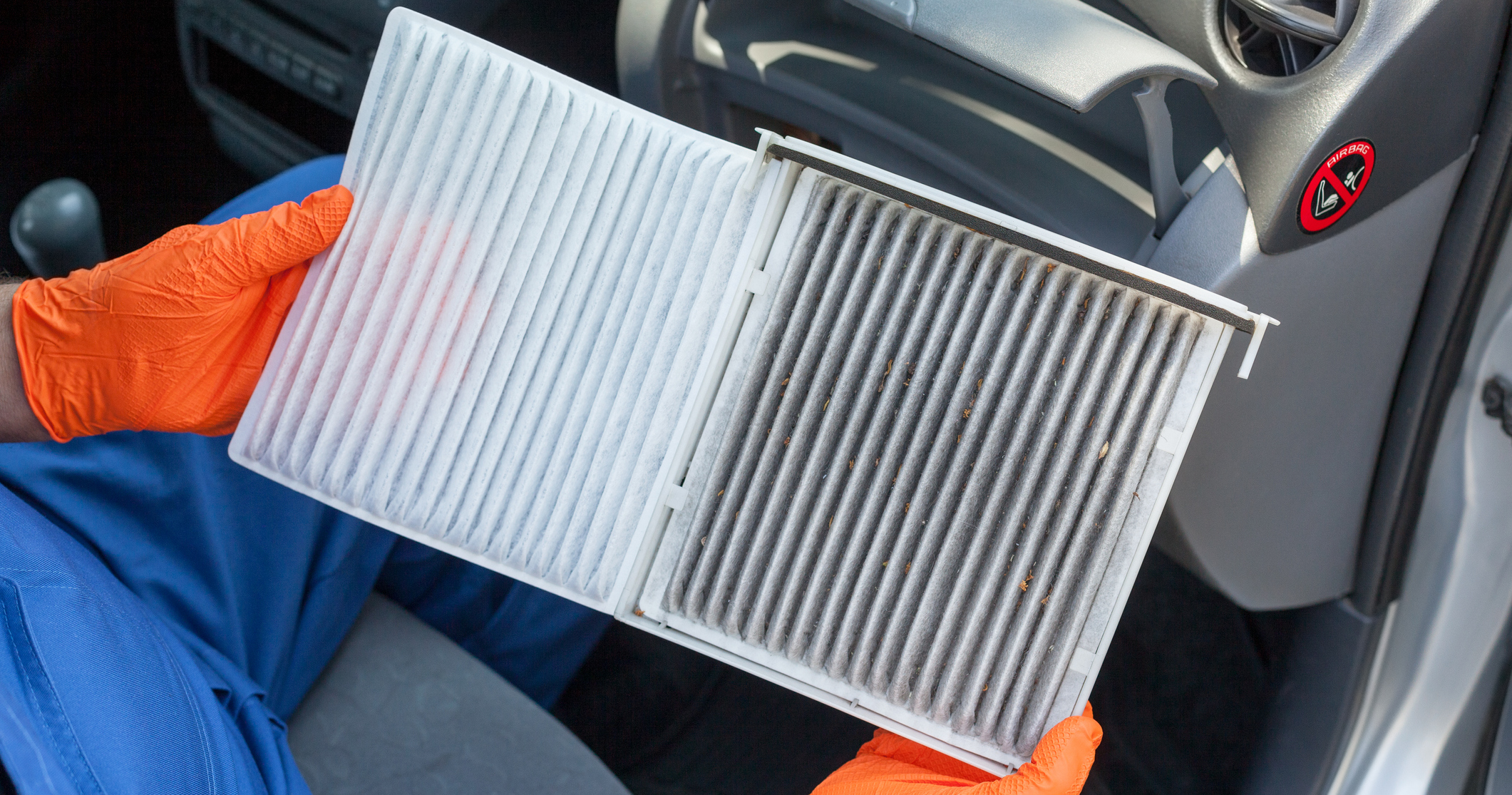 Are you long overdue for a cabin filter replacement? Maybe you have noticed that your component isn't trapping particulates as well as it used to. Whatever the case may be, head to our Service Department at Pohanka Chevrolet for all of your maintenance needs. If you have any questions, get in touch with our Service Department today.
What's a Cabin Air Filter?
Understanding the purpose a cabin air filter serves will help you recognize why this is such an important aspect of your automobile. In short, this part acts as a barrier to keep dirt, dust, and debris from entering your cabin. More specifically, when you turn your climate control system on, it sucks in air from the outside world. First, this oxygen must pass through your filter to make sure allergens, smog, and mold are instantly removed from the air you are breathing. Without this crucial component, you are subjecting you and your passengers to a host of dangers that can negatively affect your health. This is why it is so important to pay us a visit!
Warning Signs
We typically recommend that our clients stop by at least once per year to have a fresh filter implemented in their ride. If you have forgotten, there is a host of warning signs that will occur that you can use as your last line of defense. For starters, if you noticed decreased airflow through your vents, then this is the main red flag that will tell you that you are ready for an appointment. Another thing to be on the lookout for is a musty smell, which directly tells you that a host of mold and bacteria has accumulated in your filter and should be removed immediately. Lastly, if your allergy symptoms have increased, then your component isn't catching everything that comes through effectively.
Types of Filters
Before you drop by, it is important to know a little about the different types of air filters that are on the market. For instance, you can opt for a particle filter, which removes contaminants that are as small as .03 microns. To give you a better idea of how small this is, an average human hair strand is 75 microns. Or, you can spring for an activated charcoal filter that traps and kills bacteria, so nothing harmful enters your interior. If you require more information, head to our Parts Department! You will also be happy to learn that we have available no-contact delivery, so you don't have to leave your house to have your auto taken care of.
You can opt for your cabin air filter replacement service near Washington, DC, here at Pohanka Chevrolet. Our service specialists look forward to getting you back on the road today.
Benefits of Maintenance at Pohanka Chevrolet
No-contact pick-up and delivery
Specials for essential workers
Vehicle sanitizing
Service center is constantly cleaned
No appointment necessary

Service Hours
703-592-4741
| | |
| --- | --- |
| Monday | 7:00 am - 11:00 pm |
| Tuesday | 7:00 am - 11:00 pm |
| Wednesday | 7:00 am - 11:00 pm |
| Thursday | 7:00 am - 11:00 pm |
| Friday | 7:00 am - 11:00 pm |
| Saturday | 7:00 am - 7:00 pm |
| Sunday | 8:00 am - 5:00 pm |
Testimonials
GOOGLE
7-11-2020
GOOGLE
7-11-2020
GOOGLE
7-10-2020
GOOGLE
7-9-2020
GOOGLE
7-9-2020
GOOGLE
7-9-2020
GOOGLE
7-9-2020
GOOGLE
7-8-2020
GOOGLE
7-8-2020
GOOGLE
7-8-2020
GOOGLE
7-5-2020
GOOGLE
7-4-2020
GOOGLE
7-4-2020
GOOGLE
7-4-2020
GOOGLE
7-2-2020
GOOGLE
7-2-2020
GOOGLE
7-2-2020
GOOGLE
7-2-2020
GOOGLE
7-1-2020
GOOGLE
7-1-2020
GOOGLE
7-1-2020
GOOGLE
6-30-2020
GOOGLE
6-30-2020
GOOGLE
6-29-2020
GOOGLE
6-29-2020
GOOGLE
6-29-2020
GOOGLE
6-29-2020
GOOGLE
6-27-2020
GOOGLE
6-26-2020
GOOGLE
6-26-2020
GOOGLE
6-25-2020
GOOGLE
6-25-2020
GOOGLE
6-24-2020
GOOGLE
6-24-2020
GOOGLE
6-24-2020
GOOGLE
6-24-2020
GOOGLE
6-24-2020
GOOGLE
6-23-2020
GOOGLE
6-23-2020
GOOGLE
6-22-2020
GOOGLE
6-22-2020
GOOGLE
6-22-2020
GOOGLE
6-22-2020
GOOGLE
6-22-2020
GOOGLE
6-22-2020
GOOGLE
6-21-2020
Read More