Bad Credit Car Loans near Alexandria, VA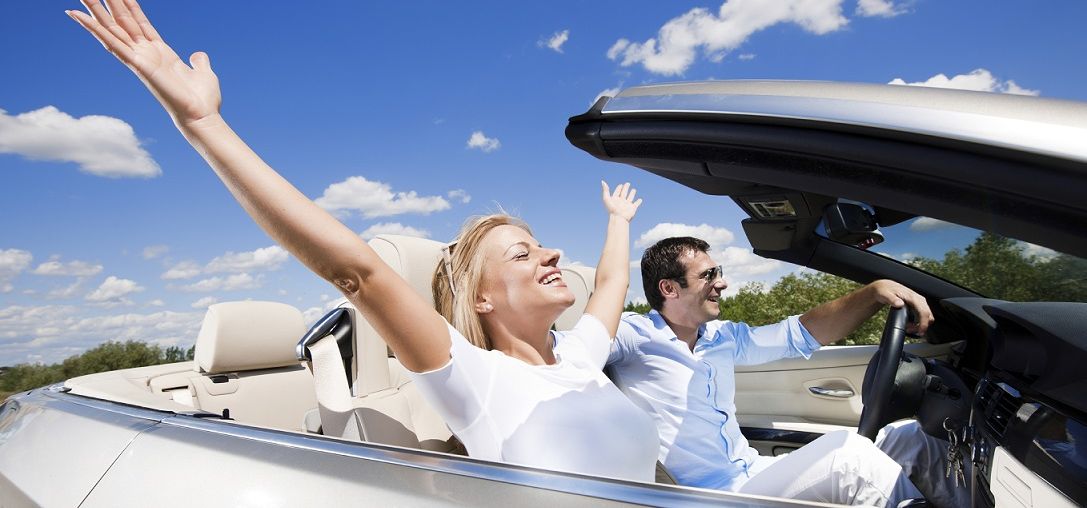 Just because you've recently encountered financial hardships doesn't mean you should be prevented from getting behind the wheel of a reliable driving option. So, if you've got less-than-ideal credit and you need a little help accessing a ride, we're here for you at Pohanka Chevrolet. Contact us with any questions or concerns!
Fix Your Credit
When you hit a financial rough patch, you might feel a bit as if you're stuck between a rock and a hard place. That's because, in order to start getting your life back on track, you need to make larger purchases like a vehicle. But without good credit, you can't make those investments! Fortunately, we're here to lend a helping hand. We're willing to offer you the car loans you need, which will quickly reestablish your credit as long as you remain consistent with monthly payments. In just a short amount of time, your credit score will be right where you want it!
Our Finance Department
Our financial representatives are experts in their field, so you can count on them to develop a repayment plan that doesn't set you back. By talking with you directly in a one-on-one meeting, we'll be able to get an in-depth sense of your budget. From there, we'll construct a contract that doesn't have you breaking the bank. Be sure to ask any questions you have when you're with us! The last thing we want to do is make you feel left out of the loop. You can also handle a few steps ahead of your visit by using the resources under the Finance tab of our website. We always suggest starting with the Get Pre-Approved form since it will let you qualify for a loan ahead of time.
Our Inventory
Now that you know you'll be well taken care of here at our dealership, it's time to talk about our expansive inventory. As soon as you arrive and see the number of rides we have in stock, you might just feel overwhelmed. Fortunately, our team is there to assist you at any time, so be sure to reach out to them if you need guidance. You can let them know the type of features and technologies you're looking for, and they'll point you in the right direction. Whether you're in need of a sedan, SUV, truck, or minivan, you'll find something that fits the bill here!
Pohanka Chevrolet is happy to offer bad credit car loans near Alexandria, VA. We hope to get to work on your behalf in the near future. See you soon!
Sales Hours
703-592-4735
| | |
| --- | --- |
| Monday | 9:00 am - 9:00 pm |
| Tuesday | 9:00 am - 9:00 pm |
| Wednesday | 9:00 am - 9:00 pm |
| Thursday | 9:00 am - 9:00 pm |
| Friday | 9:00 am - 9:00 pm |
| Saturday | 9:00 am - 7:00 pm |
| Sunday | 12:00 pm - 5:00 pm |
Testimonials
GOOGLE
8-9-2020
GOOGLE
8-9-2020
GOOGLE
8-8-2020
GOOGLE
8-7-2020
GOOGLE
8-6-2020
GOOGLE
8-5-2020
GOOGLE
8-4-2020
GOOGLE
8-4-2020
GOOGLE
8-3-2020
GOOGLE
8-2-2020
GOOGLE
8-1-2020
GOOGLE
7-31-2020
GOOGLE
7-31-2020
GOOGLE
7-31-2020
GOOGLE
7-31-2020
GOOGLE
7-29-2020
GOOGLE
7-29-2020
GOOGLE
7-29-2020
GOOGLE
7-27-2020
GOOGLE
7-27-2020
GOOGLE
7-26-2020
GOOGLE
7-26-2020
GOOGLE
7-25-2020
GOOGLE
7-25-2020
GOOGLE
7-24-2020
GOOGLE
7-23-2020
GOOGLE
7-22-2020
GOOGLE
7-22-2020
GOOGLE
7-22-2020
GOOGLE
7-21-2020
GOOGLE
7-20-2020
GOOGLE
7-18-2020
GOOGLE
7-18-2020
GOOGLE
7-17-2020
GOOGLE
7-15-2020
GOOGLE
7-15-2020
GOOGLE
7-13-2020
GOOGLE
7-13-2020
GOOGLE
7-13-2020
GOOGLE
7-13-2020
GOOGLE
7-13-2020
GOOGLE
7-12-2020
GOOGLE
7-12-2020
GOOGLE
7-11-2020
GOOGLE
7-11-2020
GOOGLE
7-11-2020
Read More