Automotive Air Conditioning Repair near Fairfax, VA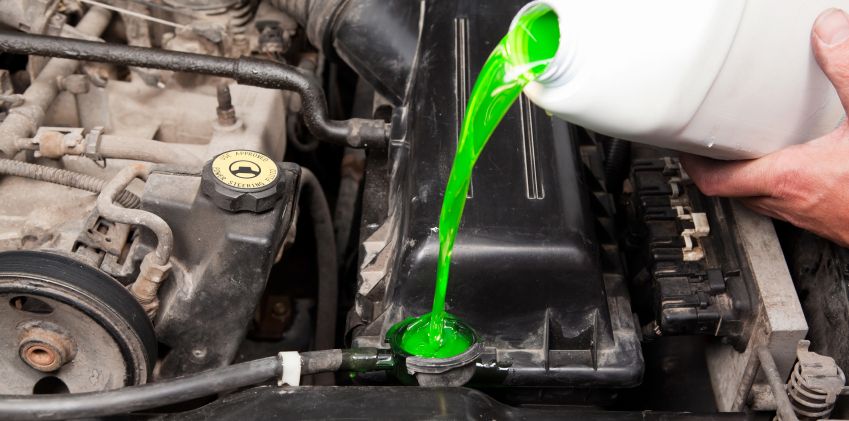 Service Hours
703-592-4741
| | |
| --- | --- |
| Monday | 7:00 am - 11:00 pm |
| Tuesday | 7:00 am - 11:00 pm |
| Wednesday | 7:00 am - 11:00 pm |
| Thursday | 7:00 am - 11:00 pm |
| Friday | 7:00 am - 11:00 pm |
| Saturday | 7:00 am - 7:00 pm |
| Sunday | 8:00 am - 5:00 pm |
Have you noticed that your vehicle feels warm and stuffy, even when the air conditioner is at full blast? If so, then it may very well be time to have this crucial component examined by the team at Pohanka Chevrolet. The last thing you want to experience is a busted A/C on the hottest day of the year, so don't delay your visit! We make it quick and easy to drop by, so come and see us as soon as you can.
A/C Repair at Pohanka
There are several important components under the hood of your favorite ride that work together to cool you off when a heat wave settles on your area. First, liquid coolant is used by several other systems, including the engine, and must be maintained in order to keep everything at an ideal temperature. If you're low on this fluid, you'll definitely want to have it topped off. Additionally, the air compressor uses coolant to produce cold air, so if this part is damaged or needs to be serviced, you may find that the A/C isn't working as it should.
Service Department
Before you melt away, stop into our Service Department so they can help you cool off! They'll examine your vehicle and get right to work in remedying whatever is causing your air conditioning system to malfunction. Be sure to let us know if you're also due for a tire rotation or a battery replacement, so we can take care of those items as well. Should these repairs take longer than two hours, you'll be able use our courtesy shuttle to get around town if you have places to be. By the time you get your vehicle back, we'll have given it a complimentary car wash so it's sparkling in the sun!
Online Resources
For your utmost convenience, our website boasts a variety of helpful tools and links. You can submit pressing inquiries to our team via the Ask a Tech form, while our assortment of videos provides useful information regarding a wide range of topics. Furthermore, in order to prove that we're prepared to provide unrivaled value, we're constantly updating our selection of service specials, so you can save money each time you come to visit us. We intend to become your go-to service provider!
If it's time for your next automotive air conditioning repair service near Fairfax, VA, let Pohanka Chevrolet be the one that you trust to get the job done! We look forward to assisting you, so contact us today to get started. See you soon!
Testimonials
GOOGLE
5-25-2020
GOOGLE
5-23-2020
BING
5-17-2020
GOOGLE
5-17-2020
GOOGLE
5-14-2020
GOOGLE
5-5-2020
"Dealership Satisfaction SurveyThank you for your..."
DEALERRATER
4-29-2020
GOOGLE
4-28-2020
GOOGLE
4-22-2020
Mr AMad was a good sell man
CARS
4-15-2020
GOOGLE
4-13-2020
GOOGLE
4-11-2020
GOOGLE
4-9-2020
GOOGLE
3-30-2020
GOOGLE
3-30-2020
GOOGLE
3-17-2020
GOOGLE
3-14-2020
GOOGLE
3-12-2020
GOOGLE
3-12-2020
GOOGLE
3-12-2020
GOOGLE
3-10-2020
GOOGLE
3-7-2020
GOOGLE
3-4-2020
GOOGLE
2-27-2020
GOOGLE
2-26-2020
"17 February 2020, Pohanka Service"
DEALERRATER
2-19-2020
GOOGLE
2-18-2020
GOOGLE
2-18-2020
GOOGLE
2-17-2020
GOOGLE
2-16-2020
GOOGLE
2-16-2020
GOOGLE
2-15-2020
Amad Tariq and Pohanka
EDMUNDS
2-14-2020
GOOGLE
2-14-2020
GOOGLE
2-14-2020
GOOGLE
2-13-2020
GOOGLE
2-8-2020
GOOGLE
2-7-2020
GOOGLE
2-5-2020
GOOGLE
2-1-2020
GOOGLE
1-31-2020
Read More