Air Conditioning Service and Repair near Manassas, VA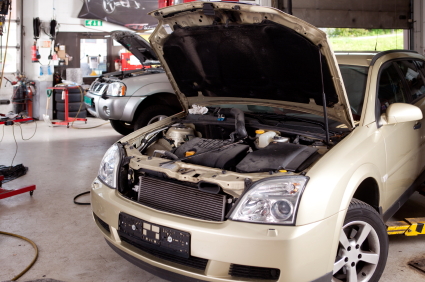 Sales Hours
703-592-4735
| | |
| --- | --- |
| Monday | 9:00 am - 9:00 pm |
| Tuesday | 9:00 am - 9:00 pm |
| Wednesday | 9:00 am - 9:00 pm |
| Thursday | 9:00 am - 9:00 pm |
| Friday | 9:00 am - 9:00 pm |
| Saturday | 9:00 am - 7:00 pm |
| Sunday | 12:00 pm - 5:00 pm |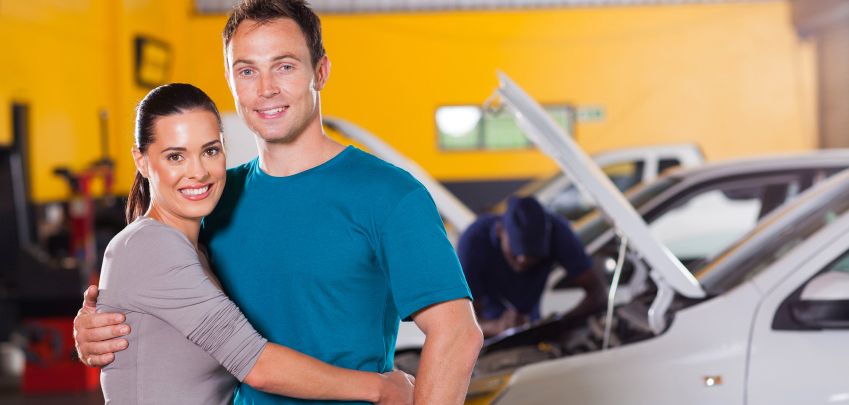 When it's getting close to that time of year when sweltering days are the norm, you'll want to be sure that your vehicle is prepared. There are plenty of things you can do, but above it all, you'll want to be positive that your air conditioning system is in proper order. You can have the expert technicians at Pohanka Chevrolet take a look today, so consider stopping by during our convenient business hours.
What Causes Your Air Conditioner to Break?
Before we talk about the Service Department here at Pohanka Chevrolet, it's important to have a grasp on what causes you're A/C unit to malfunction in the first place. The simplest cause is an electrical problem, followed closely behind by a coolant leak. Fortunately, these problems involve inexpensive parts, so you're not likely to have to shell out too much of your hard-earned cash when these are the root causes of the issue. However, if you're A/C's disrepair is caused by something more serious like a broken compressor, evaporator, or condenser, it will be a bit pricier to fix. Fortunately, we're always putting coupons up on our website, so check there to see if you can save money with your next visit.
Why You Should Fix Your Air Conditioner
When most folks think about their air conditioner breaking, they usually think about how much more unbearable the summer heat will be. When taken through this context, A/C can seem like a bit of a luxury—a component that's designed for your comfort alone. And although no one wants to have to sit in a sauna when they're making their way to work in the morning, a broken air conditioner presents very real dangers in the winter. Most vehicles use the A/C when the defroster is used, so if you fail to fix it, your view of the road will be hampered, presenting obvious safety issues. Don't put off your repair until later! Have the mechanics at Pohanka Chevrolet take a look!
Our Dealership
For the most part, problems with the A/C are quick fixes, so you won't have to worry about spending your entire day waiting around our dealership for us to finish up. While you are here, enjoy a cup of coffee on us and take a look at the vehicles in our showroom. You can also just have a seat in our lounge and take a moment to relax. We can't forget to mention that our Service Department is open seven days a week, so pick a time that's convenient to you and then schedule your appointment with us on our website. Alternatively, you can show up unannounced and we will probably be able to squeeze you in.
For air conditioning service and repair near Manassas, VA, visit Pohanka Chevrolet at 13915 Lee Jackson Memorial Highway in Chantilly, VA. Our mechanics can't wait to get started!
Testimonials
GOOGLE
8-4-2020
GOOGLE
8-3-2020
GOOGLE
8-2-2020
GOOGLE
8-1-2020
GOOGLE
7-31-2020
GOOGLE
7-31-2020
GOOGLE
7-31-2020
GOOGLE
7-31-2020
GOOGLE
7-29-2020
GOOGLE
7-29-2020
GOOGLE
7-29-2020
GOOGLE
7-27-2020
GOOGLE
7-27-2020
GOOGLE
7-26-2020
GOOGLE
7-26-2020
GOOGLE
7-25-2020
GOOGLE
7-25-2020
GOOGLE
7-24-2020
GOOGLE
7-23-2020
GOOGLE
7-22-2020
GOOGLE
7-22-2020
GOOGLE
7-22-2020
GOOGLE
7-21-2020
GOOGLE
7-20-2020
GOOGLE
7-18-2020
GOOGLE
7-18-2020
GOOGLE
7-17-2020
GOOGLE
7-15-2020
GOOGLE
7-15-2020
GOOGLE
7-13-2020
GOOGLE
7-13-2020
GOOGLE
7-13-2020
GOOGLE
7-13-2020
GOOGLE
7-13-2020
GOOGLE
7-12-2020
GOOGLE
7-12-2020
GOOGLE
7-11-2020
GOOGLE
7-11-2020
GOOGLE
7-11-2020
GOOGLE
7-11-2020
GOOGLE
7-11-2020
GOOGLE
7-10-2020
GOOGLE
7-9-2020
GOOGLE
7-9-2020
GOOGLE
7-9-2020
GOOGLE
7-9-2020
Read More