2016 Chevy Cruze Limited Accessories in Arlington,VA
Customize Your Cruze Limited with These Signature Accessories!

One of the wonderful things about purchasing a new Chevy Cruze Limited is customizing your sedan with a variety of accessories! Pohanka Chevrolet has stocked up on all of the Chevy Cruze Limited extras! The 2016 Chevy Cruze Limited accessories in Arlington, VA, has all that you need to further your convenience, update your technology, or tinker with what's under the hood of your Cruze Limited. Make the Chevy Cruze Limited your own. The highway has no room for the ordinary.
Exterior Accessories
To amplify your Chevy Cruze Limited's already elegant exterior you can add accessories like the Spoiler Kit and the Side-Window Deflector. The Spoiler Kit is available in many colors and gives your sedan an extra splash of sporty flare. Let the fresh air fill up your Cruze Limited with the Side-Window Deflector while keeping unwanted rain and snow out. The Molded Splash Guards give your Cruze Limited a modern look while protecting your wheels that help them retain their durability for a longer period of time.
Interior Accessories
Keep the cabin of your Cruze Limited intact with the Premium All-Weather Floor Mats that keep mud, snow, water, and other debris from staining your interior. The nibs placed on the back help keep the mats in place, you don't have to worry about anything getting caught in the creases! The Interior Trim Kit, just one of are many signature 2016 Chevy Cruze Limited accessories in Arlington, VA, gives your 2016 Chevy Cruze Limited an extra shine with the I/P Trim Plate and Shift Lever. If you have a lot to bring with you, then the Premium All-Weather Cargo mat will keep your valuables protected. The deep-ribbed pattern collects debris, so you can pack all of your cargo up without a worry.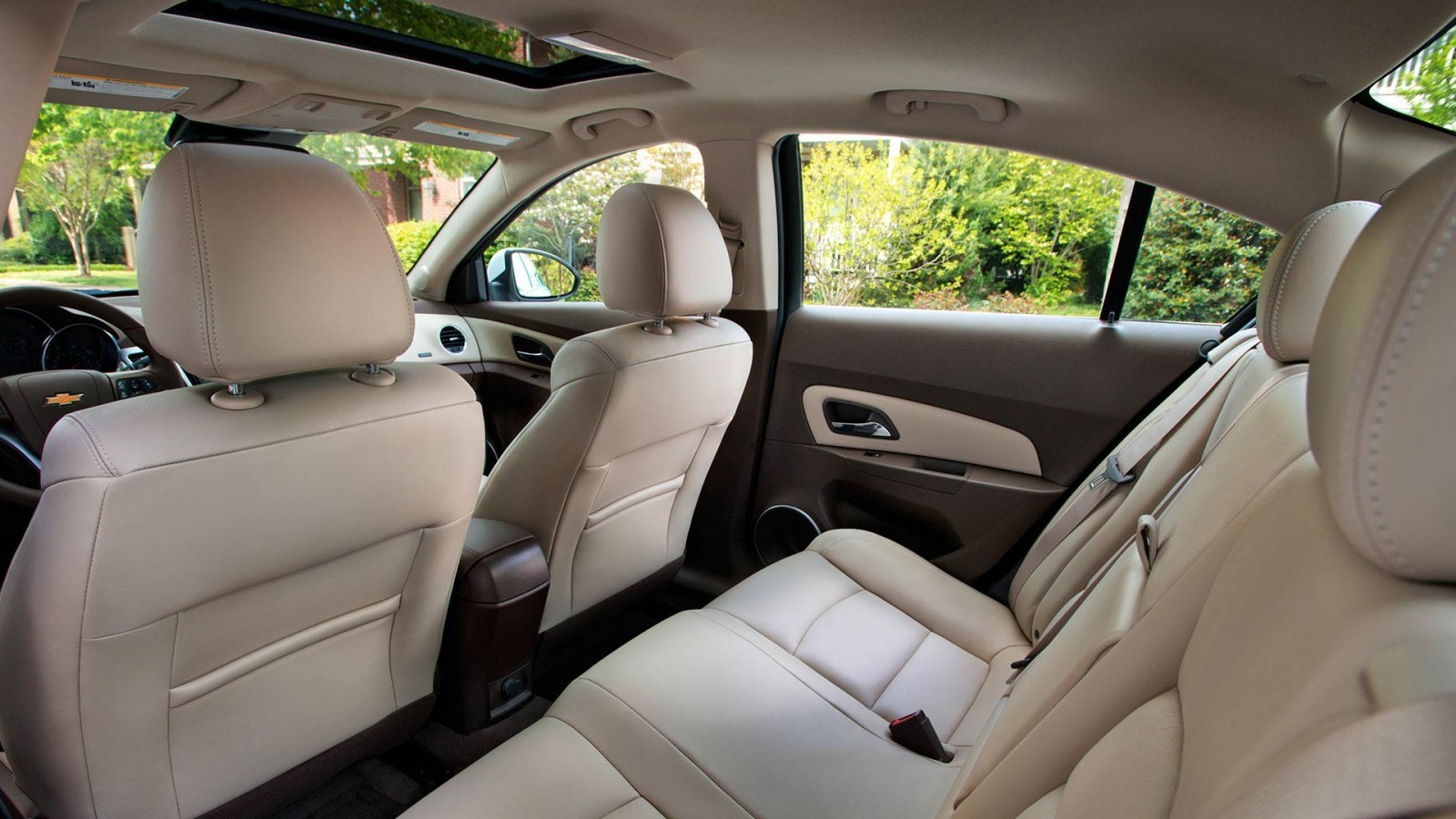 Electronic Accessories
For those interested in having some trusty gadgets at hand, you may want to consider some of Chevrolets custom electronic accessories. The Ambient Lighting Kit and Footwall Lighting allows you to choose from six colors of Blue, Green, Red, Orange, White, and Purple to liven up your Chevy Cruze Limited. Show your true colors with this feature that changes the colors manually or automatically. Turn up the volume with audio accessories like the Kicker® Powered Subwoofer what clarifies sound and increases the bass in your speakers. You'll feel like you're at a live show with this added accessory!
Among all of Chevrolet's crafted accessories, they all have something to offer. Express your passion for music with our electronics, or your love of design with our exterior accents. The 2016 Chevy Cruze Limited Accessories in Arlington, VA, has something for everyone. Stop by Pohanka Chevrolet today to add these exclusive accessories to your Cruze Limited today!