Collision Repair in Chantilly, VA
We're Here When You've Been in an Accident

Getting into an accident and needing bodywork can disrupt your whole world. Let Pohanka Chevrolet get you back on your feet quicker by recommending our favorite place to get collision repair in Chantilly, VA – Caliber Collision. Though a young company compared to our 100 years, they've spend almost twenty years striving to extend their services nationwide, and they've succeeded. Now affiliated with us, they're who we trust to take care of dents, scratches, and more on your vehicle.
It's easy to get overwhelmed by dealing with an accident – calling the insurance company, dealing with the other party involved in the accident, figuring out when in the world you're going to fix your car… let Caliber Collision help. They have 24/7 customer service that's provided 365 days a year, specifically because accidents don't only happen between the hours of nine and five. Accidents happen at 5:45 in the morning when you're driving to work, and two am when traveling back from a relatives. Boasting convenient locations all across the country, and perfectly located near all Pohanka dealerships, you'll never have to drive far for professional, personalized service.
As the largest collision repair company in the US, you can trust Caliber with your collision repair in Chantilly, VA. Ranked highest in customer service satisfaction in the industry consistently, you'll find the type of top notch treatment you receive at Pohanka Chevrolet there. They can expedite car rental services, too, so that your life can go on as seamlessly as possible while your car is restored to mint condition. If you ever have a problem, the work is also lifetime guaranteed, which will be honored at any of the 400 Caliber Collisions across the nation.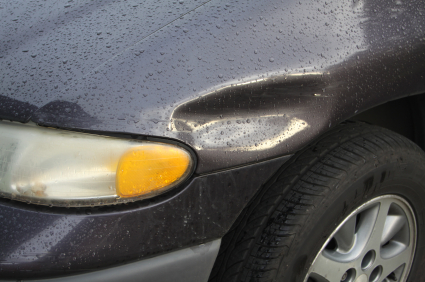 It's easy to put off getting bodywork done, especially if it doesn't seem to impair the functionality of the vehicle, but the long-term ramifications can be harsh. Any dent, scratch, or accident structurally damages the integrity of your paint job and, while that may seem artificial, the paint is the only thing protecting the sheet metal from being exposed to rust and corroding. That, as you can probably guess, is a problem. Rust is the bane of the car industry – not only is it visually displeasing, it reduces the lifespan of your car and reduces the resale value.
So, what are you waiting for? Pohanka Chevrolet recommends Caliber Collision for your collision repair in Chantilly, VA. Tell them we sent you at any of their state-of-the-art locations. We back our recommendation – and we know you will, too!